Madhuri Sinha Chair Professor in Biomedical Engineering
Phone: +(91-22) 2576 7767
E-mail: mukherji [at] iitb.ac.in
Location: Room No. 301, BSBE Building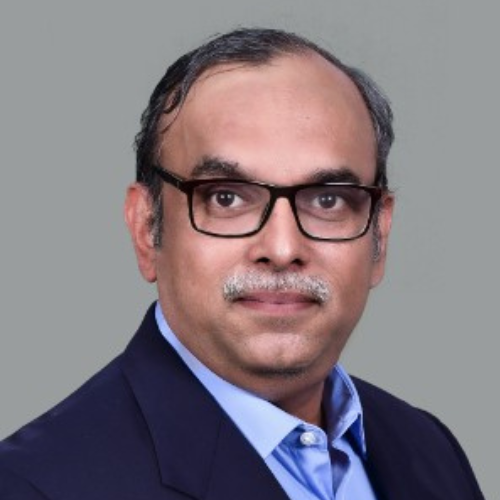 Biosensors and Bioinstrumentation: This includes physical, chemical and biological sensing systems (macro and micro) for application in health (protein markers of diseases, bacteria, viruses, etc.), water quality (organic and inorganic contaminants) and environmental monitoring. In particular optical fiber and optical waveguide based systems, and electrochemical impedance spectroscopy based systems are the focal points of research in the lab.
Cardiac Electrophysiology: The electrochemical events leading to and happening during acute myocardial ischemia and infarction: Molecular and electrical markers.
B.Tech. Instrumentation Engineering, IIT-Kharagpur
M.S. Colorado State University (Fort Collins, USA)
PhD. University of North Carolina (Chapel Hill, USA)
Associate Professor: Biomedical Engg., IIT Bombay
Professor: Department of Biosciences & Bioengineering, IIT Bombay
"Fellow of the National Academy of Sciences India" (FNASc)
"Fellow of the Indian National Academy of Engineering" (FNAE)
Board of Governors Fellowship of the University of North Carolina at Chapel Hill (1992-1995)
Awards from Jagadish Bose National Science Talent Search (1986) and Association for Improvement of Mathematics Teaching (1984)
DST Young Scientist Award, 1999
Representative Publications:
Shatrudhan Palsaniya, Soumyo Mukherji, "Enhanced dielectric and electrostatic energy density of electronic conductive organic-metal oxide frameworks at ultra-high frequency", Carbon 2022, 196: 749-762. DOI:10.1016/j.carbon.2022.05.042
Pallavi Halkare, Nirmal Punjabi, Jigme Wangchuk, Santhosh Madugula, Kiran Kondabagil, Soumyo Mukherji, "Label-Free Detection of Escherichia coli from Mixed Bacterial Cultures Using Bacteriophage T4 on Plasmonic Fiber-Optic Sensor", ACS Sensors 2021, 6 (7), 2720-2727, DOI: 10.1021/acssensors.1c00801.
Pooja Nag, Kapil Sadani, Sanjeeb Mohapatra, Suparna Mukherji, Soumyo Mukherji, "Evanescent wave optical fiber sensors using enzymatic hydrolysis on nanostructured polyaniline for detection of beta-lactam antibiotics in food and environment", Analytical Chemistry, Jan 2021.
Kapil Sadani, Lokesh Muthuraj, Pooja Nag, Marisca Fernandes, Kiran Kondabagil, Chiranjay Mukhopadhyay, Soumyo Mukherji, "A point of use sensor assay for detecting purely viral versus viral-bacterial samples", Sensors and Actuators B: Chemical, Volume 322, 1 November 2020, 128562.
Aswathy M. Nair, Arvind Dhawangale, Sutapa Chandra, Lalita Kanwar Shekhawat, Anurag S. Rathore , Soumyo Mukherji, "Polymer coated Fibre Optic Sensor as a Process Analytical Tool for Biopharmaceutical Impurity Detection", IEEE Transactions on Instrumentation and Measurement, vol. 69, no. 10, pp. 7666-7674, Oct. 2020,.
Pooja Nag, Kapil Sadani, Suparna Mukherji, Soumyo Mukherji, "Beta-lactam antibiotics induced bacteriolysis on LSPR sensors for assessment of antimicrobial resistance and quantification of antibiotics", Sensors & Actuators: B. Chemical, Volume 311, 15 May 2020, 127945
Debasmita Mondal, Rosna Binish, Sonali Samanta, Debjani Paul, and Soumyo Mukherji*, "Detection of total bacterial load in water samples using a disposable impedimetric sensor". IEEE Sensors Journal ( Volume: 20 , Issue: 4 , Feb.15, 15 2020 ) Page(s): 1712 – 1720
Kapil Sadani, Pooja Nag, Soumyo Mukherji*, "LSPR based optical fiber sensor with chitosan capped gold nanoparticles on BSA for trace detection of Hg (II) in water, soil and food samples.", Biosensors and Bioelectronics, 134, 90-96
Anjali Khatri, Arvind Dhawangale, Soumyo Mukherji*, "Single step, mould-free fabrication of polymer optical waveguides for localized surface plasmon resonance based sensing platform", Sensors and Actuators B (Chemical) 280, 243-255, 2019.
S Chandra, A Dhawangale, S Mukherji*, "Hand-held optical sensor using denatured antibody coated electro-active polymer for ultra-trace detection of copper in blood serum and environmental samples". Biosensors and Bioelectronics 110, 38-43, 2018.
Shekhar Agnihotri, Soumyo Mukherji, Suparna Mukherji, 'Immobilized Silver Nanoparticles Enhance Contact Killing and Show Highest Efficacy: Elucidation of the Mechanism of Bactericidal Action of Silver' Nanoscale, 2013,5, 7328-7340.
Copper nanoparticle based disinfectant composition, method of preparation and uses thereof. Inventors: Soumyo Mukherji, Suparna Mukherji, Kapil Sadani, Pooja Nag, Thian Xiao Yun, Pisharody Lakshmi Krishnakumar. Patent Application No. 202021047319 filed on 29/10/2020.
Volatile Organic Compound Sensing In Breath Using Conducting Polymer Coated Paper Sensors. Inventors: Soumyo Mukherji, Debasmita Mondal, Aswathy Nair, Patent Application No. 202021025009, Filed on 15 June 2020.
A Method For NonDestructive Colorimetric Detection Of Pesticides, Inventors: Soumyo Mukherji, Tathagata Pal, Patent Application No.: 202021024457 dated 10062020.
Antimicrobial and antiviral composition, and method of preparation thereof. Inventors: Soumyo Mukherji, Suparna Mukherji, Kapil Sadani, Lakshmi Pisharody, Pooja Nag. Provisional Indian Patent filed 27/05/2020, number : 202021022253.
System and method of detecting explosive compounds based on rapid deflagration and differential micro calorimetry. Inventors: Nitin S Kale, Nehul Gullaiya, Deepali Chandratre, Sachi n Sangave, Hrishikesh Desai, V Ramgopal Rao, Soumyo Mukherji, Kapil Bardeja. US Patent Filed 31/03/2020, Number : 10605756.