Dr. Anirban Banerjee
Associate Professor
Phone: +(91-22) 2576 7794
E-mail: abanerjee [at] iitb.ac.in
Location: Room No. 201, BSBE Building
Lab web page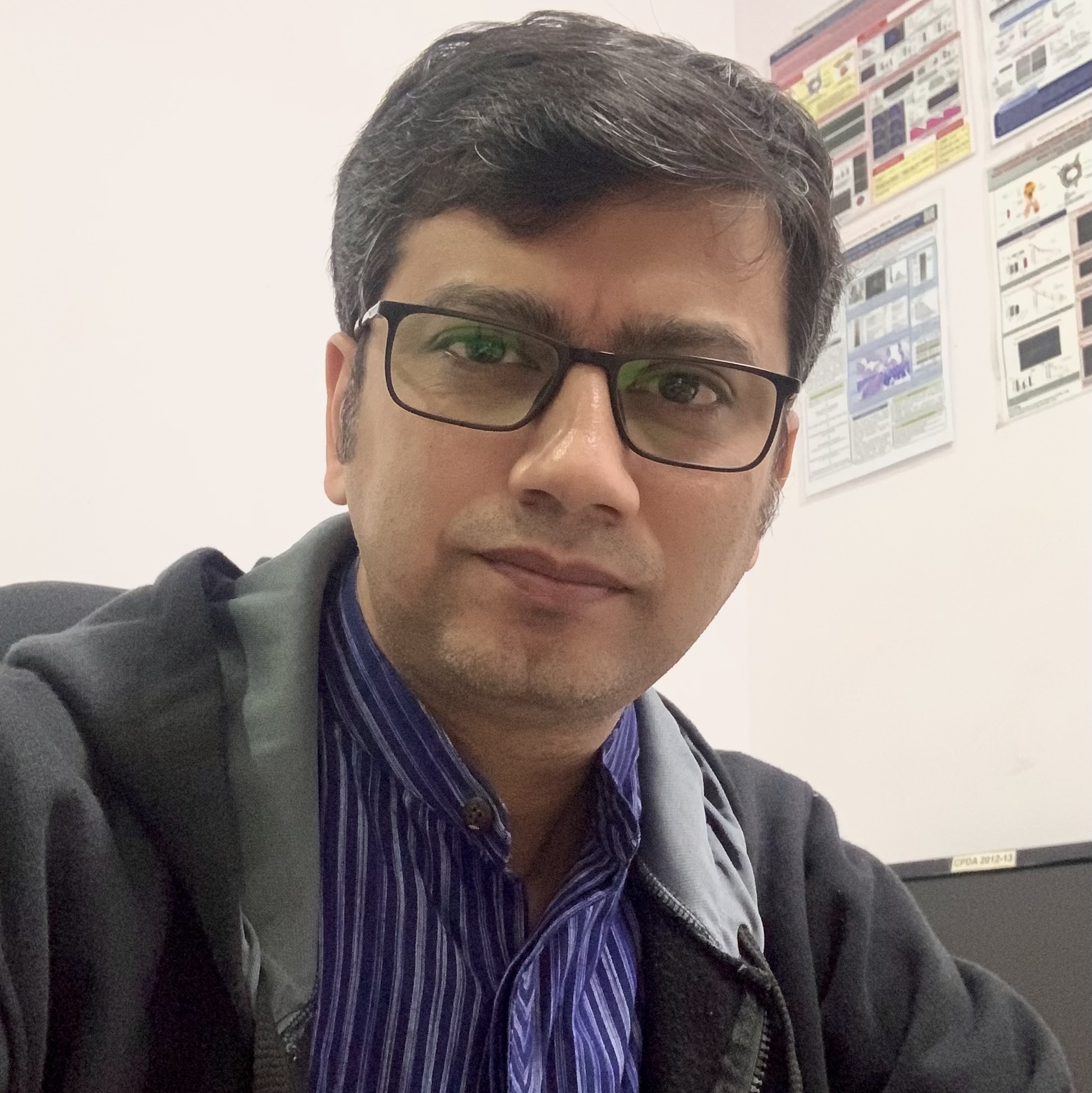 Bacterial Pathogenesis, Host-Pathogen Interactions, Cellular Immunity
B.Sc. : Calcutta University, 1998
M.Sc.: Punjabi University, 2000
Ph.D.: NIPER, 2005
DAAD Fellowship (2004)
CSIR Fellowship (2001 – 2005)
Assistant Professor (2012 – Present) : Indian Institute of Technology – Bombay, Mumbai, India
Principal Investigator (2011 – 2012) : DuPont Knowledge Center, Hyderabad, India
Postdoctoral Scientist (2008-2011) : Center for Microbial Sciences, San Diego State University, San Diego, USA
Postdoctoral Scholar (2006 -2007) : University of South Dakota, Vermillion, USA
Banerjee A, Kim B, Carmona E, Cutting A, Gurney M, Carlos C, Prasadarao N, Feuer R, Doran KS (2011) Bacterial Pili exploit integrin machinery to promote immune activation and efficient blood-brain barrier penetration. Nature Commun. 2: 464 (doi: 10.1038/ncomms1474).
Banerjee A, van Sorge NM, Sheen TR, Uchiyama S, Mitchell TJ, Doran KS (2010) Activation of brain endothelium by pneumococcal neuraminidase NanA promotes bacterial internalization.  Microbiol.12: 1576 -1588.
Lembo A, Gurney MA, Burnside K, Banerjee A, Reyes M, Connelly JE, Lin WJ, Jewell KA, Vo A, Renken CW, Doran KS, Rajagopal L (2010) Regulation of CovR expression in Group B streptococcus impacts blood-brain barrier penetration.  Microbiol.77: 431-443.
Uchiyama S, Carlin AF, Khosravi A, Weiman S,Banerjee A, Quach D, Hightower G, Mitchell TJ, Doran KS, Nizet V (2009) The surface anchored NanA protein promotes pneumococcal brain endothelial cell invasion.  Exp. Med. 206: 1845-1852.
Zhang J*, Banerjee A*, Biswas I (2009) Transcription of clpP is enhanced by a unique tandem repeat sequence in Streptococcus mutans.  Bacteriol.191: 1056-1065 (*Equal contribution).
Banerjee A, Biswas I (2008) A markerless multiple gene deletion system for Streptococcus mutans.  Environ. Microbiol. 74: 2037-2042.