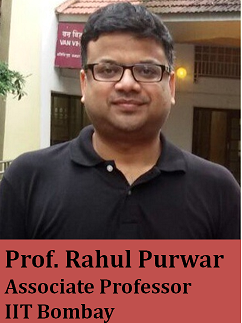 Lab Overview
Prof. Rahul Purwar is a pioneer in cancer immunotherapy and skin immunology research. He has completed his PhD from Hannover Medical School, Hannover, Germany and postdoctoral studies from Harvard Medical School, Boston, USA. He joined IIT-Bombay as an Assistant Professor in year 2014. He has published several papers in reputed journals and has received many awards.
Cancer immunotherapy is an emerging and a transformative approach for the treatment of cancer patients. Immunotherapy is one of the best treatment options for patients with metastatic cancer, however benefits of available immunotherapy are limited because current immunotherapy focuses on life-extension by only few months. Therefore, there is an urgent need of exploring novel strategies for the development of robust cancer therapy. In context of this we have developed a robust CAR T cell therapy platform for CD19+ malignancies. To mitigate the toxicity, we designed a novel humanized anti-CD19 CAR-T cells, that can efficiently eliminated tumor cells in a preclinical model. The novel humanized anti-CD19 CAR developed by our team has a favorable balance of efficacy to toxicity providing a rationale to test this construct in a phase I trial.
Our research team is also working in the field of skin immunology and examining the role of effector T cells and its related cytokine in skin inflammatory disorders (vitiligo, atopic dermatitis & psoriasis) and T cell lymphoma with skin involvement.