Greetings from IIT Bombay!
We cordially invite you to participate in a virtual workshop on 3D Laser Lithography for Fabricating Nano and Microstructures – 3DLitho-2021 to be held on 2nd Sept. 2021 (10 am – 5:15 pm IST).
Scientists working in the field of lithography and laser writing will give talks.
Experts from Nanoscribe, Germany will give a live demonstration on 3D Laser Lithography.
We will also be giving a demonstration of our 3D Laser Lithography facility situated at IIT Bombay, India.
Registration details :
Online Registration form:
https://forms.gle/ZVZCTdyh5sqBqUjm9
Registration fee:
|Students/Research-scholars/Post-Docs: Rs. 200/- |Faculty: Rs. 500/- |Corporate: Rs. 1000/-|
For Foreign participants
|Students/Research-scholars/Post-Docs: USD 10 |Faculty: USD 30 |Corporate: USD 50|
E-certificate will be provided to the registered participants.
Please find the attached program schedule for more details.
Thanks and regards,
3DLitho-2021 Organising Committee
---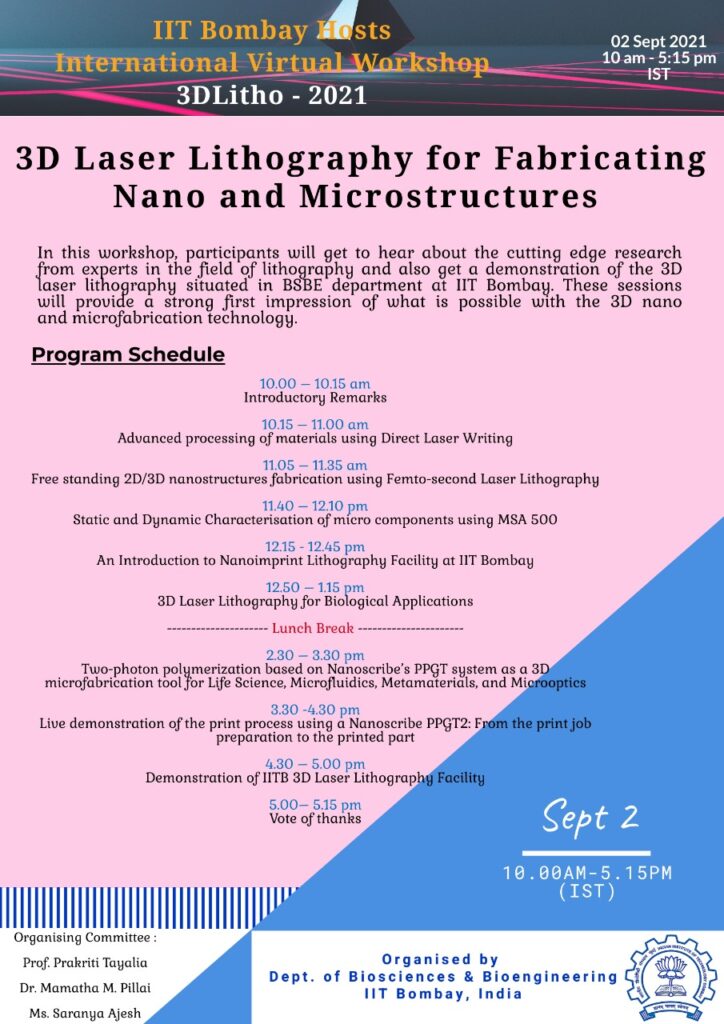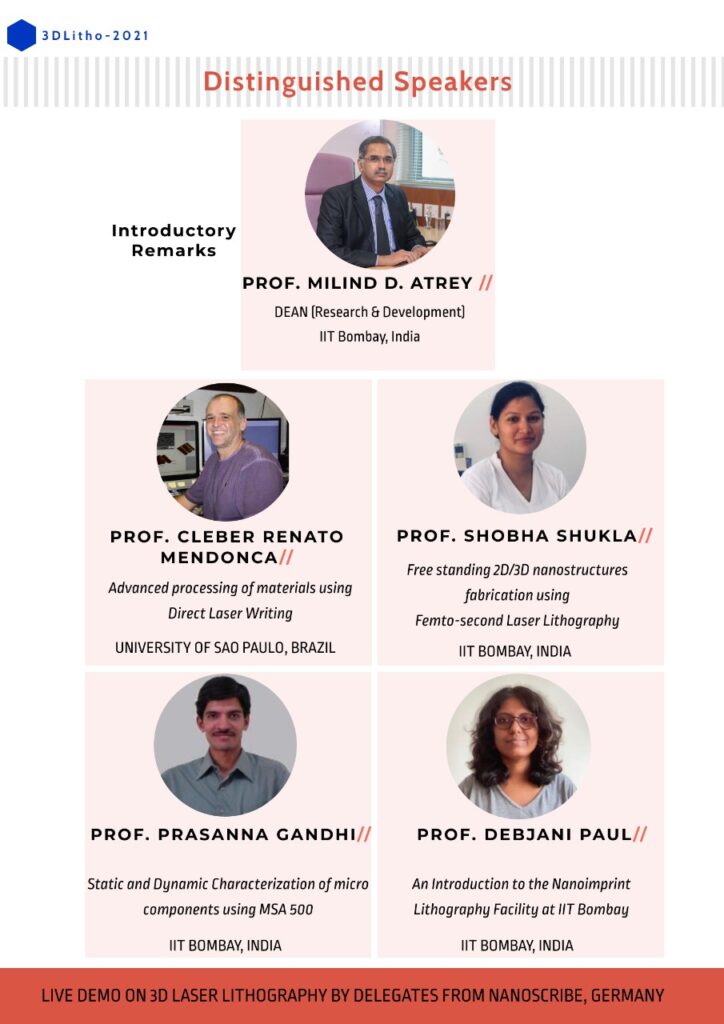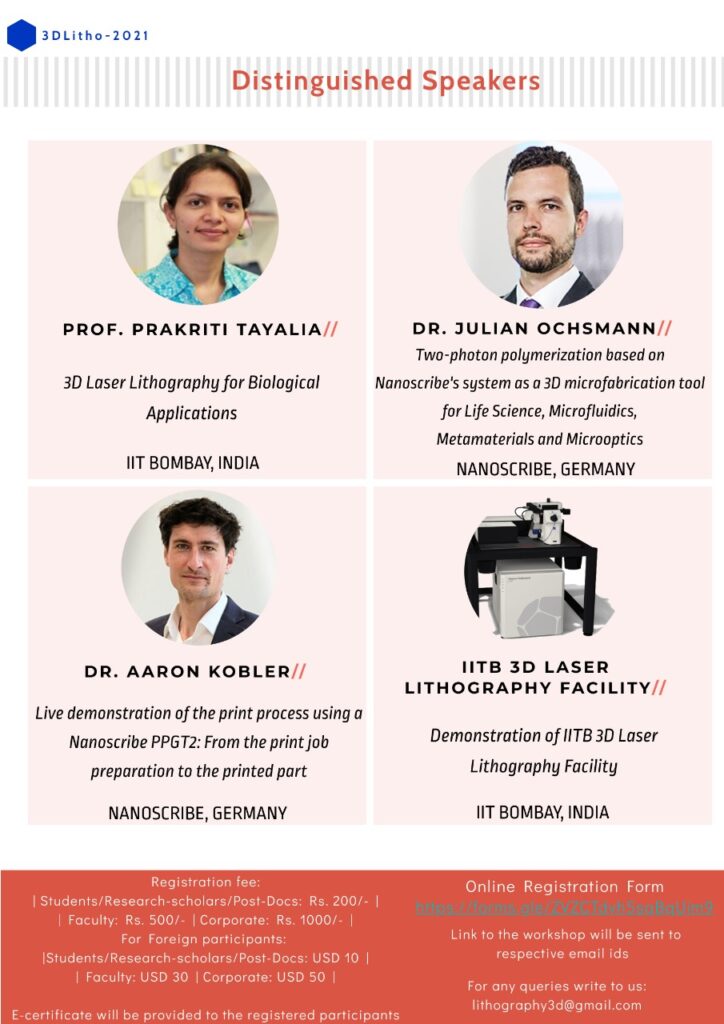 ---